Little Rock Indian School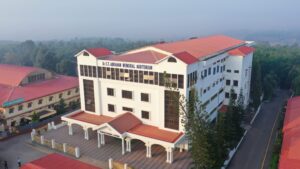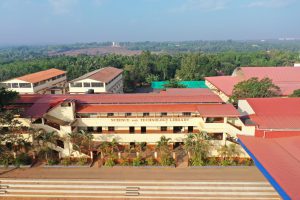 Campus, its Location: Priority Highlands, the beautiful 30-acre campus, situated in Chanthar Village in Brahmavar, Udupi District is the home of LRIS. This campus is popularly known as "LITTLE ROCK", and is 4 kms east of Brahmavar Bus Station on the Brahmavar-Hebri Road. Brahmavar is on National Highway No. 66, about 72 kms north of Mangalore. The nearest Airport is at Mangalore. The nearest Railway Station is in Udupi, about 20 kms from the Campus. Brahmavar lies between Udupi in the south (12 kms) and Kundapura in the north (24 kms), on NH 66.
Objectives
a) To provide excellent educational opportunity for the children, in and around Brahmavar, its neighbouring areas and also children from all over India.
b) To provide an education that will build up national unity.
c) To shape God-fearing, patriotic and responsible citizens.
d) To cater to the needs of the parents who want for their children, an education that makes a difference.