Dr. Athish B Shetty has achieved a rare feat of securing the First Rank (All India) in National Eligibility cum Entrance Test – Super Speciality (NEET – SS, Surgery) conducted by the National Board of Examination in Medical Sciences held in September, 2022.
Athish studied in Little Rock from Class 4 to 12 that is from 2004 to 2013. He had also secured the 13th Rank in KCET in 2013 and completed his MBBS from KMC, Manipal. Further he completed MS in General Surgery from Bangalore Medical College and Research Institute (BMCRI), Bengaluru. He will now do a three year MCh Course in one of the three Super Speciality branches of Surgery – Surgical Gastroenterology, Oncosurgery or Urology.
Athish is the elder son of Surgeon Dr. Balakrishna Shetty of Chinmayi Hospital, Kundapur and Sunita Shetty and brother of Dr. Nithish B Shetty, another alumnus of LRIS.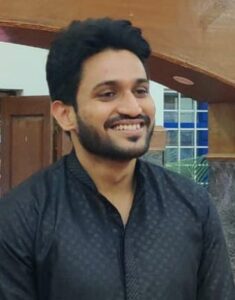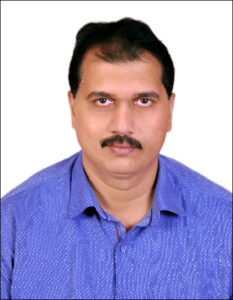 Dr. Pradeep Kanchan has been awarded the PhD Degree from National Institute of Technology Karnataka (NITK), Surathkal in July 2022 for his Thesis entitled "Improved Nature Inspired Algorithms for Optimization problems in Wireless Sensor Networks". He is the Elder Son of Mr. Sanjeeva Kanchan and Mrs. Nalini Kanchan and Brother of Mr. Prakash Kanchan, another distinguished alumnus of LRIS. Dr.Pradeep studied in Little Rock Indian School from classes 8 to 12. He completed his BE in Computer Science and Engineering from NMAMIT, Nitte in the year 1999, MTech from NITK, Surathkal in 2008 and now PhD also from NITK, Surathkal in 2022.

He is also a Senior Member of IEEE. The Project " Food Vending Machine for Schools" of BE students guided by him got an award of appreciation at Gandhian Young Technological Innovation Awards 2015 as part of 'Festival of Innovation' held at Rashtrapathi Bhavan, New Delhi in March 2015.

According to him, Ninan Sir is one of the biggest inspirations behind him becoming a teacher and he fondly remembers the classes of the various teachers who taught him. He wishes that many more students of LRIS take up Engineering and Research and is open to helping any students of LRIS interested in doing the same.
Shalom Aureole Britto from Udupi has been awarded with the prestigious The Indian Institute of Architects's IIA Medal for "Best Outgoing student of the year 2021."
She is the daughter of Jerome and Sandra Britto of Mount Rosary Church, Santhekatte. Sharon completed her graduation from Manipal Academy of Higher Education (MAHE).
The IIA Medal is instituted by The Indian Institute of Architects to recognize student achievers and also to give more visibility to the architectural profession among students through IIA. This is one of the many initiatives undertaken by the IIA through the Institutional Affiliation and Students Affairs Committee.
Shalom Britto completed her studies in Little Rock Indian School, Brahmavar. Shalom is a multi talented personality. She was also conferred with a Gold Medal in Bachelor of Architecture from MAHE in 2021.
She is a professional musician, an expert in violin, piano, guitar and saxophone. Shalom Britto has completed her seventh grade examination in violin and fifth grade examination in keyboard and saxophone from the Trinity School Of Music, London.
Shalom Britto from MAHE conferred with IIA award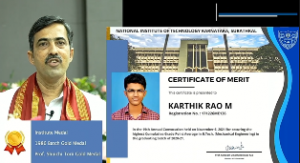 Karthik Rao M studied in Little Rock from 2008 to 2017 that is from Class III to XII.
Karthik Rao completed his BTech-Mechanical engineering program  in NITK Surathkal.
He has been awarded the gold medal and two other endowment awards by NITK Surathkal for standing first in his branch, with a Cumulative Grade Point Average of 9.79 out of 10.
Currently, he is working  as a scientist, in the Safety, Reliability and Quality department at ISRO's Human Space Flight Center, Bangalore.
We congratulate Karthik on his remarkable achievement and wish him a bright future.
Sheryl Jyothi Cornelio listed among Forbes India's '100 Great People Managers'
Udupi's Sheryl Jyothi Cornelio has been listed by Forbes India as one among the county's '100 Great People Managers'.
Sheryl joined Dr L H Hiranandani hospital as deputy director, nursing department in June 2018. More than 250 nurses are managed by the 39-year-old Sheryl who has 13 years of experience. She contracted coronavirus on duty. However, she bounced back and was on duty within two weeks.
Sheryl is an MSc, MPhil in Nursing from Manipal College of Nursing. She is a Little Rock alumna. She hails from Udupi and belongs to Mount Rosary Parish, Santhekatte, Kallianpura. Her parents are Thomas and Emelia Cornelio. She is married to Alfred D'Souza from Pamboor. She is mother of two children Lyena and Liesel, and currently residing in Mumbai.
In the beginning of coronavirus pandemic, Sheryl had two fold responsibilities of increased workload and managing a team, whose members themselves were concerned about the disease. But Cornelio instilled confidence in them by leading from front. Sheryl says that the nurses looked like soldiers going for war with the PPE kit of Covid.
Cornelio takes care of her employees' safety by motivating them regularly through counselling and interactions. She visits the nurses in their accommodation so that they get confidence that there is someone who takes care of them. She also made sure that the members of her team, who contracted coronavirus were treated properly and she personally checked on their progress from time to time.
With the going of many nurses after the start of the pandemic, Cornelio had to work with skeletal staff. Many of the nurses even resigned not willing to continue to take care of Covid patients as they were scared that they too would contract the disease.
Cornelio is held in high esteem by her colleagues for her dedication. According to Captain Valsa Thomas, director of nursing in the hospital, Sheryl is an asset to the organization as she ensures that the patients get optimal care in the hospital. In addition, she also ensures regular developmental programmes for her team and keeps them upbeat.
On her part, Sheryl Cornelio says that her grit and character is moulded by her father. She says, "If today, I take care of my team members it is because of my father who has played a stellar part in me becoming a role model for others. He always insisted on taking care of the subordinates." Cornelio also says that she makes her team members get involved in finding solutions to issues, so that their bonding gets better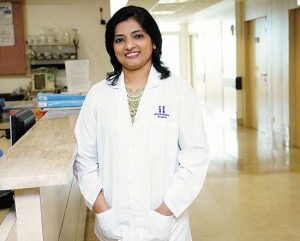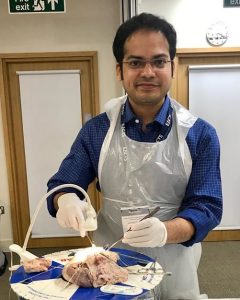 Cardiologist – now a member of European Board of Cardio-thoracis surgery. Recently he has chosen for the prestigious Fellowship of the American College of Cardiology Award. He is the youngest doctor from India to receive this award. Dr. Ammannaya with the support of his wife Dr. Ninada Sripad, after an extensive research work, has come out with a novel technique to treat Infantile Umblical Hernia which is now recognised in the medical fraternity as "Ammannaya Technique". (from 1992-2004, I – XII)
Ms Shwetha Rao B studied in Little Rock from 1992 to 2001 that is from Class II to X. She secured second Rank in the IES (Indian Economics Service) Examination conducted by the UPSC. At present she is the Deputy Director of Human Resources Development, Govt. of India, New Delhi.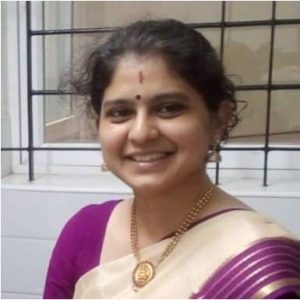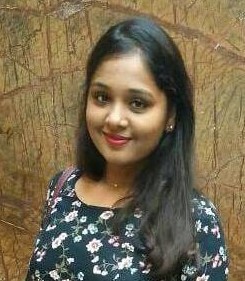 Ms Vanessa Fernandes won the First Rank and received the Gold Medal at the final MBBS Exams of the Yenepoya University Mangalore. She studied in Little Rock from 1998 to 2013, that is from Playschool to Class XII
Mr Yashwanth S Kornaya received Gold Medal in BE from National Institute of Engineering, Mysore. Currently he is working with TVS Motor Company Hosur. He Studied in Little Rock from 2004 to 2015 that is from Class II to Class XII.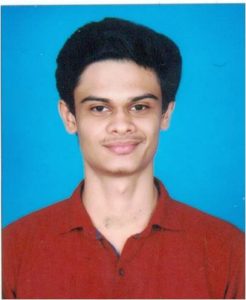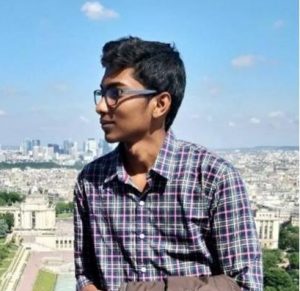 Mr Derik Clive R received Gold Medal in B.Tech from NITK Surathkal. Presently he is pursuing MS in Computer Science at Carnegie Mellon University, USA. He studied in Little Rock from 2000 to 2015, that is from Playschool to Class XII.
Niranjan Prasad is one among the 11 toppers and only from Karnataka to score an overall 100 percentile in the CAT conducted by IIM-Calcutta in November 2018.
Niranjan Prasad, a native of Manipal did his Mechanical dual degree programme at the Indian Institute of Technology (IIT) in Chennai. Niranjan's father Jayadev Prasad Moleyar is a professor and head of the department at Mangalore Institute of Technology.
Taking pride in his son's achievement at the national level, Niranjan's father Jayadev Prasad Moleyar said that Niranjan had been at the top in several talent search exams in the past too. "He had previously secured top rank in the 'National Talent Search'.
"Niranjan attributed his success to his parents and said that his discussions with father who is also an economist helped him a lot. Niranjan obtained his basic education at Little Rock Indian School.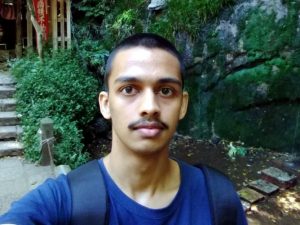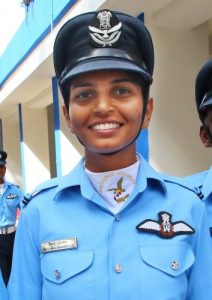 Ms Meghana Shanbogue: First woman fighter Pilot from South India and one of the seven from the entire country (from 2003 – 2011, V – XII).
Flying officer Meghana Shanbhag, who got her wings at the combined graduation parade at Dundigal, was born in Chikkamagaluru in a family of lawyers. Her father M K Ramesh is a practising lawyer and mother S C Shobha serves as a judge in the district consumer forum, Udupi. She had her schooling at Little Rock Indian School, a boarding school at Brahmavar, Udupi. She did her BE in Information Science and Engineering at the Sri Jayachamarajendra College of Engineering, Mysuru in the 2011-15 batch.
After joining the flying branch of the Air Force Academy in January 2017, she was cleared for flying in the fighter stream in a trifurcation board in December 2017. She will be the sixth woman fighter pilot to be inducted into the IAF. After her graduation in 2015, she did basic mountaineering course in Manali and trained in paragliding at Goa during 2016, before joining the Air Force.
Read more at: https://www.deccanherald.com/national/south-s-1st-lady-fighter-pilot-from-state-675332.html
Dr Areena Rouchelle D'Souza First woman spine surgeon from India, trained in the Nottingham University, UK (from 1996-2002, VII – XII).
Dr Areena is an orthopaedic surgeon from India, with a dedicated interest in spinal surgery, amongst the very few from India pursuing the same. Her interest in spinal surgery extends back over 9 years of her training and career. Over this period she has gained significant experience in managing a wide range of spinal conditions through affiliations with renowned Spine Centres in India and the United Kingdom.
Dr Areena was the first female Indian Orthopaedic Surgeon to be awarded the Fellowship in Spinal Surgery by the Association of Spine surgeons of India (ASSI). After completing the prestigious two year fellowship in Spinal surgery at the Indian Spinal Injuries Centre, New Delhi, India, she was successful in securing the AOSpine Asia Pacific Spinal Surgery Fellowship at Nottingham University Hospitals under the mentorship of Mr. Michael Grevitt followed by a complex reconstructive surgical fellowship under the mentorship of Mr. Bronek Boszczyk.
Following that Dr Areena worked as an Associate Spinal Consultant at Queens Medical Centre, Nottingham University Hospitals for a period of 8 months. Currently she is working as Consultant Spinal Surgeon in Bavaria, Germany.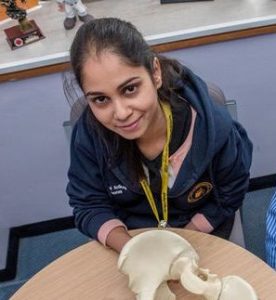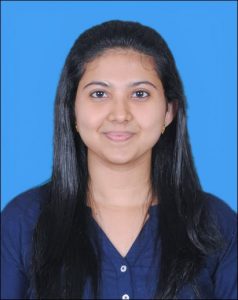 Shreya R Aithal: Has been awarded the prestigious Dr TMA Pai Gold Medal from MIT, Manipal recognising her superb academic performance in Engineering. She has established a unique record of obtaining 10 out of 10 GPA in all 8 semesters of the B.Tech Degree Programme, for the first time in the history of MIT, Manipal.
(2004-2014, III – XII)
Ms Deeksha Bhat: BAMC, has been awarded the Dr TMA Pai Gold Medal for the best outgoing Undergraduate student of School of Communication, Manipal – a constituent unit of Manipal Academy of Higher Education for the year 2017-18. (2010-2015, VIII – XII)
Ms Ranjini Mathew is an alumna of Little Rock, Class XII batch of 1998. Thereafter she was selected for the Singapore Airlines Scholarship to study in Singapore. Subsequently she did her MBA in the Cambridge University.
Alumna – Ranjini Mathew (Cambridge MBA 2010)
Leaving IT consultancy behind, Ranjini is now using the skills she learned on the Cambridge MBA as Medical Directorate Manager at Papworth Hospital.
What's the story?
I was an IT consultant before coming to Cambridge Judge. It was great, but with consulting you give people a lot of ideas and advice and then leave. Moving on to the next project meant missing the opportunity to carry through my ideas and scale up. I was also becoming more socially conscious, so I thought about a career switch. I wasn't at all clear where I'd end up – I had some notion of going into a social enterprise – but I thought an MBA would help me focus on what I wanted to do. I was accepted by other MBA programmes but came to Cambridge Judge because they seemed the most committed to bringing the best out of their students. At interview they were interested in how I wanted to contribute to the programme and how it would develop me.
What did the MBA give you?
Cambridge drew me in with its intellectual but collaborative environment. My classmates were phenomenal – people with fantastic experience in so many sectors, and stories that blow your mind. The course content was outstanding. The MBA's Global Consulting Project is an invaluable way to learn – I went to Vodafone and developed a mobile health strategy targeting long-term conditions. I also particularly recall the biopharmaceuticals module, which was an excellent, practical course covering not just pharmaceuticals, but finance and venture capital.
How has the MBA benefited your career?
Very directly! For my final project, I delivered recommendations to improve cardiac theatre efficiency at Papworth Hospital, which led to a job offer. Now, five years on I'm the hospital's Medical Directorate Manager, delivering on strategic initiatives on behalf of the Medical Director. As I'm not a doctor or nurse or from any allied health background I initially had doubts myself of my suitability. But the skills I need here are about assessing data and looking strategically at the big picture. If you have the right skills, you don't have to be an expert in any particular field to ask a really good question. If you can see that something is not logical, or you can spot a gap, or can step back, examine how processes work and formulate better methods, you can make an extremely valuable contribution.
And don't underestimate the power of the fantastic networking opportunities, whether for job applications or just helping you get an insight or broader perspective on a particular issue in your field.
(From the website of the Cambridge University)
http://insight.jbs.cam.ac.uk/2015/i-want-to-be-a-healthcare-leader/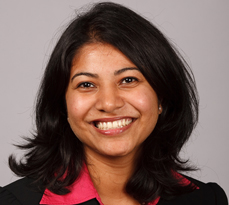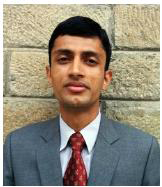 I am glad to announce that two of our alumni made it to the IAS, this time. Nitish K, 8th rank holder studied in Little Rock till Class V. He is the son of Mr Ramakrishna Hebbar, a bank employee and Bharati Hebbar, a home-maker. Nitish studied in JNVs after leaving Little Rock. An engineer by training, he aspired for the IAS right during his school days, he says. Nitish also tops the Karnataka contingent, which is a creditable achievement. Ranjan Shenoy is another alumnus who qualified the coveted Civil Services Exam from Little Rock. He did his entire schooling up to Class X here. An IITian, he also set his sights high and he made it to the Civil Services. Ranjan's parents Dr. Rajgopal Shenoy, and Dr. Anita Shenoy are both doctors of KMC, Manipal. Let me congratulate both Nitish and Ranjan and wish them great success in their career. We would like to see many more from Little Rock making it to the IFS, IAS, IPS etc. Good luck to those who strive hard to reach there!
Krishna Ramkumar – Alumnus of Little Rock
Listed by Forbes Magazine among 30 achievers under 30 in the Social Entrepreneur category.
Cofounder, Avanti Krishna Ramkumar founded Avanti, a group of learning centers in Mumbai, Delhi, Kanpur and Chennai that provides 750 bright, low-income high school students with science and math education. Centers are run by 30 staff members and 300 student volunteers from the country's prestigious IITs and other top engineering schools. So far, results are good and demand is high: last year 6,000 students vied for 150 spots.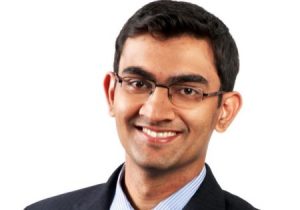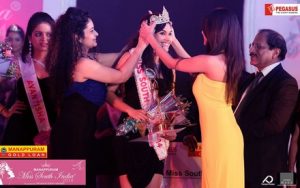 MISS SOUTH INDIA TO ABHISHIKTA SHETTY
CONGRATULATIONS !!!
Abhishikta shetty, an alumna of little rock has won the miss south India title organized by Pegasus at kochi, recently. A unique achievement, for a little rocker ! She has proved that she has both brains and beauty. Abhishikta was our student from 1998 to 2007, studying in classes ii to x. After her engineering studies, she is presently employed as a software developer in accenture. Little rock congratulates abhishikta on this creditable achievement.